Links
The offial site of Brian's paranormal books
.
The former home of the Ohio Paranormal Investigation Network (O.P.I.N.), which served as my team since 1996 and was dismantled for the last time in late 2011. The site is now called Ghost Help and serves as an education site to investigators, researchers, as well as to anyone experiencing ghost-like events.
Paranormal News Insider is a paranormal news show that is currently looking for a new broadcast home. The show started as a segment during the Grand Dark Conspiracy in September of 2008. That show became the Darkest Hours Late night earlier in 2015 before going off the air on May 28th.
ParaNexus Anomalous Research Association is a worldwide research group geared toward education. Brian currently serves as the Executive Director of ParaNexus.
Brian's blog page at ParaNexus.
Ohio Groups.com. Brian has created a site to showcase the paranormal groups of Ohio.
Institute of Metaphysical Humanistic Science (IMHS).
Thomas Francis University (TFU).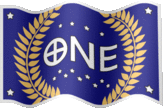 International Cryptozoology Museum
The world's only cryptozoology museum which is directed by Loren Coleman and located in Portland, Maine.
Pennsylvania Bigfoot Society. Brian is a proud member of the PBS and is involved in individual cases, research, and expeditions in PA and Ohio.